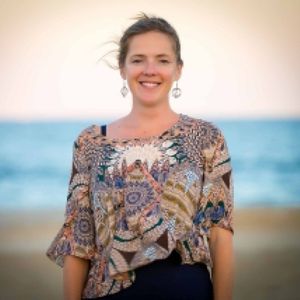 Kimberly Kubicke
Kimberly Kubicke
Kimberly Kubicke completed her initial Ayurvedic training with Dr. Vasant Lad at The Ayurvedic Institute. She went on to study Ayurvedic nutrition with Amadea Morningstar and hormonal health with Dr. Claudia Welch. She studies the Ashtanga Hrydayam with several Ayurvedic doctors in India. She is also a certified yoga teacher and has a background in Western herbalism and energy healing.
Aside from seeing clients in private practice and offering workshops in her community, she has run several online Ayurveda certification programs; overseeing the development, curriculum and implementation of the programs as well as teaching in them.
Kimberly graduated with honors from Rutgers University with a double major in Sociology and Human Ecology. She spent years working in social services and mental health, supporting people in helping themselves.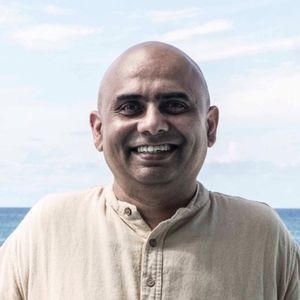 Ramkumar
Ramkumar
Dr. Ramkumar is a student of Ayurveda and other traditional Indian knowledge systems. Over the last 2 decades, he has given talks and conducted workshops across the world promoting health, happiness and contentment.
Ramkumar is a Founder-Director of Punarnava Ayurveda, an institution committed to "Authentic Ayurveda for Universal Well Being". Punarnava Ayurveda is currently engaged in the creation of vaidyagrama – an experimental green self-sustaining authentic Ayurveda healing community on the outskirts of Coimbatore in South India. (www.vaidyagrama.com)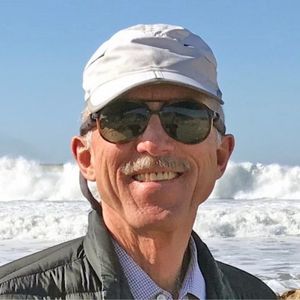 Wynn Werner
Wynn Werner
Wynn Werner was a non-profit administrator who, for 28 years, managed and grew an alternative health institute in the United States. He created and worked alongside department teams including front office, education, herbal products, publishing, marketing and massage therapies. Wynn is skilled in management systems, IT, bookkeeping, record keeping and government compliance filings. He was a founding board member of the National Ayurvedic Medical Association (NAMA) and served on the board of directors for 21 years including terms as president and treasurer. Wynn has taught for several schools and conferences on legalities and risk management in the practice of Ayurveda. He was also involved with a small group that researched, drafted and shepherded into law the New Mexico "Health Freedom Act" in 2009 titled, "The Unlicensed Health Care Practitioner Act."  He Founded Parallax Consulting in California, covering all aspects of small business computer consulting. He was President, RMO, Treasurer, of SLC Development Corporation, licensed general building contractors and Co-partner and RMO in Sunlight Construction, licensed custom home general building contractors, California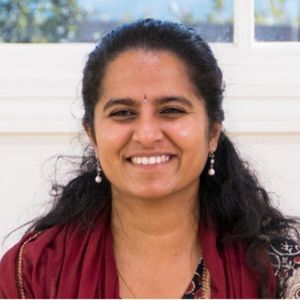 Dr. Anuradha Choudry
Dr. Anuradha Choudry
Dr. Anuradha Choudry is presently the Coordinator for the Indian Knowledge Systems Division of the Ministry of Education, Government of India at AICTE, New Delhi, and a Faculty at the Department of Humanities and Social Sciences as well as a Member of the Rekhi Centre of Excellence for the Science of Happiness and the Centre of Excellence for Indian Knowledge Systems at the Indian Institute of Technology Kharagpur. A multilingual Sanskritist, she works in the areas of Indian/Yoga Psychology, Philosophy and Culture and is a resource person for national and international organisations. A recipient of the Excellent Young Teacher's Award at IIT Kharagpur in 2019, she has co-edited and co-authored Perspectives on Indian Psychology and Happiness: Indic Perspectives with Dr. Vinayachandra B. K, Director, Indica Yoga, and together they have also conducted two annual month long Yogathons for the International Yoga Day for Indica Yoga.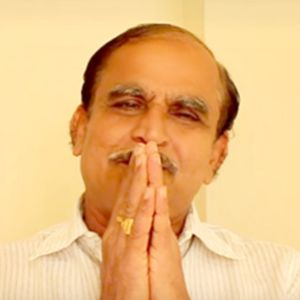 Dr. N Gopalakrishnan
Dr. N Gopalakrishnan
Dr. N Gopalakrishan, an award winning research scientist in plant biochemistry, and international presenter, is also an acclaimed scholar in Indian knowledge systems. He has created a National Heritage Center in Thrissur, Kerala, India. His area of special interest is the Vedas. He has authored more than 150 books on different areas of Indian Knowledge systems.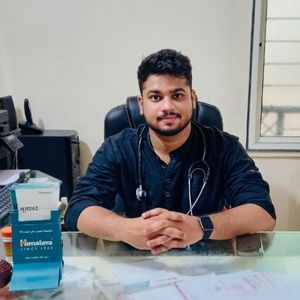 Dr. Shubham Kulkarni
Dr. Shubham R. Kulkarni
Dr. Shubham Kulkarni is a multi dimensional personality- an Ayurvedic consultant , a trained Indian classical singer, an able music therapy practitioner, a competent researcher as well as an entrepreneur. He has successfully conducted clinical research in the field of Ayurveda & music therapy ranging from Insomnia, Stress, Depression to Pregnancy care.
Dr. Shubham has launched 2 mobile applications based on his clinical research developed by his own firm, Musicare. They are 1.Heal With Music & 2. Music Therapy In Pregnancy.
Dr. Shubham has been learning Indian classical music since childhood. He is a disciple of renowned Indian classical vocalist Pt. Shounak Abhisheki.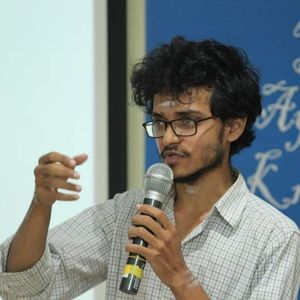 Dr. Rishi Manivannan
Dr. Rishi Manivannan
Dr. Rishi Manivannan hails from a traditional Idiga vishavaidya lineage and completed his schooling at J. Krishnamurthy Foundation India, and after completing his formal Graduation in Ayurveda (B.A.M.S.) and Chinese medicine (M.D.) he spent 3 years in the forests of Javadhu, Vellore with Siddha Yogi K.P. Arjunan, 47th Guru Sri Atri Maharshi Siddha lineage, learning the occult and practical sciences of Shaiva Tantra, Vaasi Yoga, Nadi Vidya, Jyotisha, Panchapakshi, Vastu and Silambam in the Gurukula system of education after which he was adopted by Padmashri P.R. Krishnakumar who initiated him into Srividya Tantra and Ashtavaidyan tradition of Ayurveda and had spent five years working closly with him at Arya Vaidya Pharmacy and is now currently working on completing his Guru's vision by setting up 'Garden of Peace', an Ayurveda Village that comprises of a Gurukula for young children, an organic agricultural and herbal farm, sustainable food production and a centre for traditional knowledge.
He is also the Editorial Assistant for 'Science of Life' Journal and is currently working alongside scientists from AYUSH, AIIMS and Cambridge in bringing a new light to the science of Ayurveda through translational research in Bio-physics and Bio-energetics of Ayurveda & Siddha.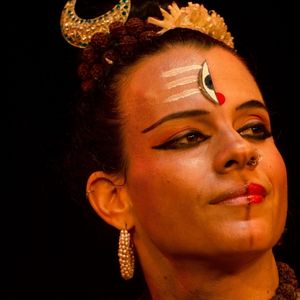 Carolina Prada
Carolina Prada
Carolina Prada is a Colombian national who has avidly explored movement traditions, such as dance and martial arts. She has been living in India and pursuing both Chhau and Odissi since 2008, and Kalaripayattu since 2018. She is one of the only female soloists of this generation to research, choreograph, teach, and perform Mayurbhanj Chhau professionally in both the female and the male style. She has been striving to promote and develop this less known martial dance form from Odisha (Intangible Cultural Heritage), by the hand of her Guru, Sangeet Natak Akademi Awardee, Janmejoy Sai Babu.
As a former ICCR scholar, she achieved a 4 year certificate course in Odissi dance, under Smt. Priyambada Pattnaik. Currently she is perfecting her technique and abhinaya by the hand of Smt. Geetanjali Acharya, a direct disciple of Guru Kelucharan Mohapatra. Following the Srijan style of odissi, she has also attended several workshops under the guidance of Sri Ratikant Mohapatra and Smt. Sujata Mohaptra. This study of Indian classical dance has been a years-long passion, driven by her interest in the profound concepts of rasa, bhava, and the fundamentals of dance as a sadhana, and a spiritual path, as stated in the Natyashastra.
Her search for a deeper understanding of Indian martial practices, and the connection between the mind, the body, the subtle body and its life giving energies, led her to take up Kalaripayattu, a martial art from Kerala at Kalarigram, and to be initiated into Sri Vidya Tantra by Sri Lakshmanam Gurukkal. This study has been an essential complement in her process as a conscious movement practitioner and it reflects in her original choreographies and performances.
Carolina has performed extensively in national and international festivals where she has received critical acclaim. Some of them include: Khajuraho Festival, Kala Ghora, Konark festival, Delhi international Arts Festival, Madrid's Sonika Bollywood, NYC's Erasing Borders and the Nehru Center in London, to name a few.
In the line of teaching, she has shared her dance knowledge, choreographed and designed syllabus' in reputed schools in New Delhi. As the pioneer of these two dance forms in her own country, and the first ICCR dance scholar from Colombia, she has opened her own company there, OdissiYaatra, with which she has presented several dance productions, and holds workshops and seminars every year. Her gurus and her dedication have brought out a unique artist in her, placing her among highlighted performers.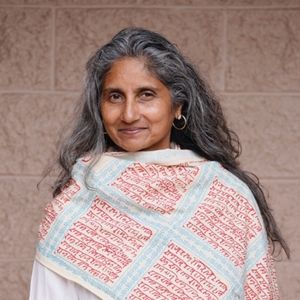 Nina Rao
Nina Rao
Nina Rao learned traditional chants (bhajans) from her grandfather in a village in south India when she was nine years old. The chants quietly stayed with her until she rediscovered chanting with Krishna Das in New York in 1996. For many years Nina has been Krishna Das' business manager and accompanies him musically as well. In 2007, she recorded the track 'Nina Chalisa' on Krishna Das' CD "Flow of Grace"; January 2013 she released her debut album, "Antarayaami-Knower of All Hearts"; August 2018 her second album "Anubhav" was released. Nina regularly leads kirtan, workshops, and retreats in her hometown of Brooklyn, New York and beyond. For more information visit NinaRaoChant.com. She is also chairwoman of non-profit Saving Wild Tigers, which supports conservation of wild tigers and all species in their natural habitat in India. In addition, she hosts a guest podcast series on the Be Here Now Network exploring spirituality, practice, and conservation of wilderness and Nature.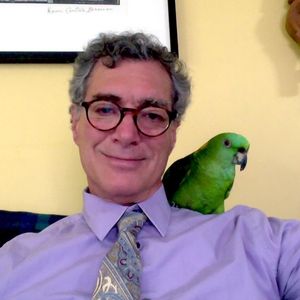 Frederick Smith
Frederick Smith
Frederick Smith retired in 2021 after more than three decades as Professor of Sanskrit & Classical Indian Religions at the University of Iowa. He has spent nearly two decades in India, as a student and researcher in Chennai and Pune (at Pune University and Deccan College), then lived for many years in Braj and the Garhwal Himalaya. He obtained his PhD from the University of Pennsylvania. His main areas of research are Vedic sacrificial (śrauta) ritual, deity and spirit possession in India, the devotional philosophy and practice of the Pushtimarg, founded by Vallabhacharya around the year 1500, Yoga, and the Mahabharata, the Indian national epic. He is presently the chief editor of a multinational project that is translating the entire unabridged Mahabharata. He has published several books, more than 75 academic papers and hundreds of reviews and other shorter pieces. He is pictured here with his life partner and amanuensis, Papageno, who also chants Sanskrit (in addition to singing Mozart opera arias). Both Fred and Papageno are avid supporters of Satsangam.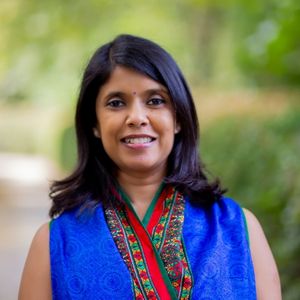 Shantala Sriramaiah
Shantala Sriramaiah
Shantala Sriramaiah teaches Veda recitation to a growing global community of students through her online platform and live classes. Inspired by her mother Saroja, who taught chanting classes in their home for over 30 years, she is very grateful to the early exposure to Sanskrit chanting and Indian scriptures. She has been mentored by several Vedic scholars, in particular Sri M.S.Sreenivasan of The Challakere Brothers and loves sharing the practice of Veda chanting in this living lineage from Karnataka, India.
Dr Robert Svoboda
Dr Robert Svoboda
Dr. Robert Svoboda is the first Westerner ever to graduate from a college of Ayurveda and be licensed to practice Ayurveda in India. During and after his formal Ayurvedic training he was tutored in Ayurveda, Yoga, Jyotish, Tantra and other forms of classical Indian lore by his mentor, the Aghori Vimalananda. He is the author of over a dozen books and has served as Adjunct Faculty at the Ayurvedic Institute in Albuquerque, NM, and at Bastyr University in Kenmore, WA. You can find out more about his work and how to study online with him at www.drsvoboda.com and follow him on Facebook, YouTube and Instagram.